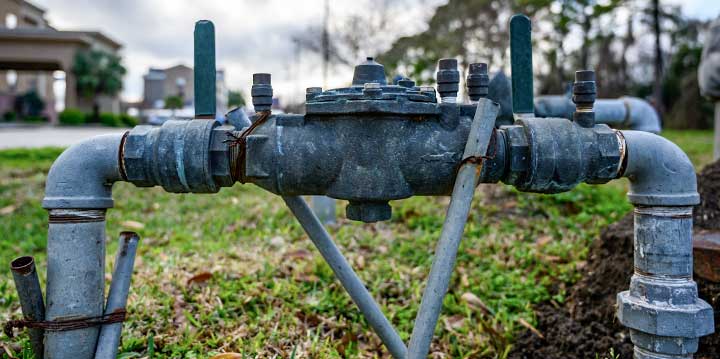 Backflow is what occurs when contaminated water moves in a reverse flow and begins to enter a clean water system.
If pipes are subjected to sharp changes in pressure - usually due to things like freezing, bursting, or an unusually high increase in the demand from the water supply – contaminated water from the ground can seep into the system. Backflow occurs because of cross connection in the pipes of a water system.
Backflow prevention is necessary for public places like restaurants, but it's also necessary for residential spaces like apartment buildings or condominiums. Many municipalities require annual backflow testing. Fines can be levied if testing is done improperly or not on time. Safety devices can be installed to prevent backflow. Along with regular tests, municipalities also often require backflow prevention to be tested as well.
Backflow can also be prevented using an air gap. An air gap means leaving an empty space between any place where water might collect and the implements that connect to your plumbing system, like valves and faucets.
The expert plumbing technicians at Armstrong Comfort Solutions can solve any backflow problems your home or business might be having. We're standing by, 24/7 to answer and questions or solve any issues.
Call us at (833) 789-9100.