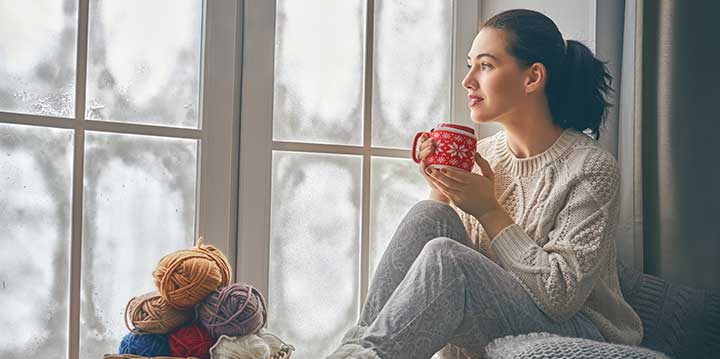 As the season changes from fall to winter, we're all about to start spending much more time at home. More time indoors means that it's time to consider ways to keep you and those in your house healthy and comfortable. There are some simple ways that you can optimize your living space for better mental and physical health.
Clean air
Indoor environments can affect the health of those who live in them. You can control what you're breathing in your home so it is important to have the filters inside of your furnace checked and replaced each year. You can also make your home healthier with a whole-house air cleaning system.Armstrong Comfort Solutions offers innovative products to clean, purify and revitalize your indoor air.
Clean Water
Clean water is vital to our health for drinking, showering, and cooking food. Most people today drink chlorine-treated water that still contains many harmful bacteria, chemicals and other contaminants. Armstrong Comfort Solutions delivers a comprehensive range of smart and effective solutions to remove bacteria, heavy metals and chemicals from your water. We utilize industry leading and proven products from Pentair to design a solution ideally suited to your needs.
Add Natural Light
As the days begin to grow shorter, we rely more on artificial lighting in our homes to keep things bright. However, natural lighting is just as important to one's health. Try to bring in as much natural light as you can. You can do this by using lighter curtains or mirrors, as well as other reflective surfaces that light can bounce off.
Join the Peace of Mind Club
Routine maintenance extends the life of your equipment, significantly reduces system failures, ensures indoor air quality and cleanliness and can save you money on energy bills. Plus, you'll stay compliant with your manufacturer's warranties. The Peace of Mind Club is the best way to extend the life of your equipment and keep your heating and cooling systems running efficiently and safely all year round.
Winter brings lots of positive things like joyous holidays and getting together with those we love, but it can be difficult to adjust to the shorter days and more time spent inside. Try out these tips to optimize your living space so that you have the happiest, healthiest winter season possible.