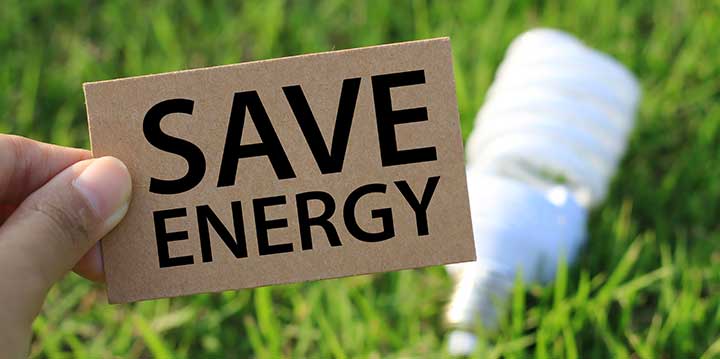 October is National Energy Savings Month. Fall is here and that means temperatures will begin to drop. It's the perfect time to make your home more energy efficient.
Energy Awareness Month was first implemented in 1991 as an effort to raise awareness of the importance of managing the nation's energy resources. In 2021, it's just as important to look for ways to optimize your home's energy use. Not only is it helpful, but it can save you money long term.
Energy bills increase in the fall when the temperature drops. Heating systems begin to be used continuously which causes electricity and utility bills to rise. Your heating bill helps account for 42 percent of the nation's energy use. Instead of cranking the thermostat, have the experts at Armstrong Comfort Solutions do a full clean and check to ensure that your system is working efficiently.
There are steps you can take every day to ensure your home's energy consumption.
Turn off the lights in unoccupied rooms or consider installing timers, photo cells, or occupancy sensors to reduce the amount of time your lights are on.
Install a programmable thermostat that can be adjusted to temperatures to your schedule. Check if your water heater has an insulating blanket. An insulating blanket will pay for itself in one year or less!
Assess your heating and cooling systems. Determine if replacements are justified, or whether you should retrofit them to work more efficiently to provide the same comfort (or better) for less energy.
Having regular maintenance performed on your HVAC system is also important. Regular maintenance keeps your system running efficiently and helps to avoid costly repairs.
To find more ways to improve the energy consumption in your home, and cut energy costs, call the heating, cooling, and plumbing experts at Armstrong Comfort Solutions.
Thermostats
Ducts
Home Cooling
Home Heating
Heat Pumps
Water Heaters
We'll work with you to find the solution that best fits your needs. Don't wait – call today at (833) 789-9100.