iWave Air purifiers have recently been tested on the SARS-CoV-2 (or COVID-19), using proprietary technology developed by the company Nu-Calgon. iWave uses needle point technology or (NPBI) to attack the virus in a diverse number of applications.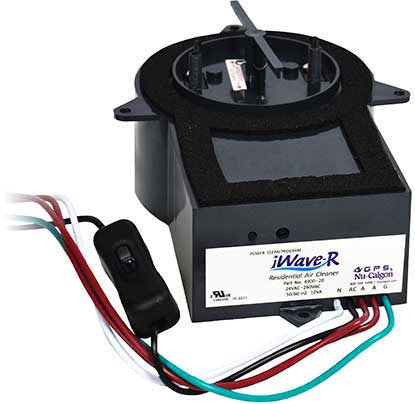 According to Nu-Calgon:
This test was run using the iWave-C (GPS-DM48-AC) in a test designed to mimic ionization conditions like that of a commercial aircraft's fuselage.
Based on viral titrations, it was determined that at 10 minutes, 84.2% of the virus was inactivated. At 15 minutes, 92.6% of the virus was inactivated, and at 30 minutes, 99.4% of the virus was inactivated.
iWave air purifiers come in a variety of models.
iWave C – Best used in commercial applications.
iWave-R – Designed specifically to purify the air from residential AC units.
iWave-V – This unit has been installed in over 200,00 residential systems worldwide.
iWave-M – Highly versatile, this unit is most commonly used with ductless AC systems.
iWave-F – This unit is also designed to work best with ductless AC systems.
Indoor air quality has NEVER been more important. Our highly trained technicians can install any type of AC unit or air purifier to meet the needs of you and your family. For more information on iWave air purifiers, visit our website. Or, contact our Comfort Consultants. They'll work with you to design a system that's just right for your home or business.